With Wonderwall's living wall kit, it only takes a moment to install a vertical garden that will help you feel happier and healthier. Transform your balcony or rooftop terrace into a private sanctuary that adds character to your living space.
A balcony living wall should be designed with the same attention as the rest of your home. Transform your balcony into a tranquil haven for relaxation. Why not develop a sensory garden? For an aromatherapy experience at home, plant rosemary and lavender.
From rooftop terraces to courtyards, cover walls, railings, and dividers in succulents, decorative grasses, bushes, vines, and other plants to create a space to enjoy your morning coffee, evening cocktail, evening breeze, or sunset.
Build a screen or summer sun protection at the end, as a divider or as a portion of the balcony's facade.
The climate will influence the plants you select. Plants in a plant community should be attractive to each other, have contrasting leaf and bloom shapes, and be able to coexist.
Choose plants that require comparable amounts of water, food, and attention. Use hardier plants if you are new to gardening. Perennials will provide you with green foliage all year.
Herbs, cocktail botanicals, and fruits and vegetables can all be grown in living walls. Consider gathering your own ingredients from your balcony.
It doesn't get any fresher than that.
How living walls benefit you
Environment affects emotions. Some home factors affect productivity. In the 1980s, Edward Wilson proposed biophilia. Wilson believes individuals should contact with nature daily. Nature improves family health, creativity, morale, and stress.
Green walls provide you more energy and oxygen. It's healthy. Stress and blood pressure are reduced. People with no connection to nature are more prone to experience dry skin, coughs, and fatigue, according to a Norwegian study. Some plants improve memory and focus.
An indoor/outdoor living wall on your balcony may help if you're tired, stressed, allergic, or sleepy.
Better health
Breathe fresh air
Reduces anxiety
Strengthens memory
Promotes happiness
How they benefit your balcony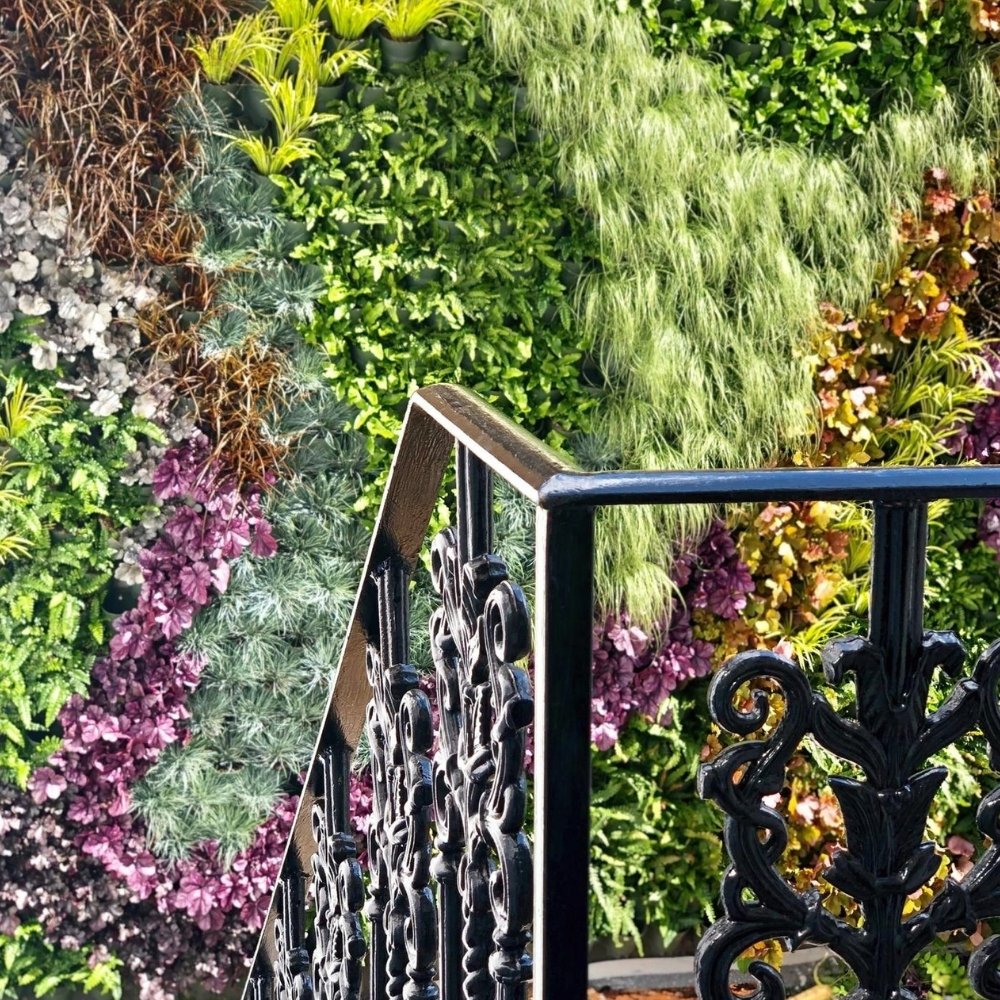 Sun, wind, rain, and temperature variations batter your walls. Weather will erode your wall. However, a living wall prevents direct structural harm to your building.
Is your property up for sale? Living walls increase a home's value. Green, attractive products are popular. They're also energy-efficient. Warm in winter, cool in summer.  They are portable too. Take your living wall with you.
A building is quieter if it has living walls, they absorb and reflect sound waves, reducing noise. This reduces family tension, making everyone happier and healthier.
Curb appeal
Buffers storm water
Extends facia life
Meets planning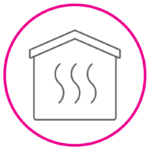 Insulates and cools
Being social benefits our health and well-being because we're social creatures. Online socialising harms our health and happiness. Green areas reduce crime and increase community involvement, creating healthier, stronger communities.
People who love their home take better care of it. Less vandalism, and littering. Landscaped neighbourhoods encourage more outdoor time, which boosts informal surveillance and reduces crime.
Greenery relaxes and calms individuals. Green communities are more proud, trusted, and engaged. Living walls attract customers, promote health, and can feed the community. Wonderwall grows herbs, veggies, and fruit.
Lowers crime rates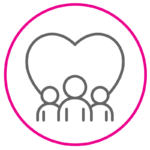 Connects neighbours
Attracts investment
Deters vandalism
Introduces nature
Carbon footprint
Helps save bees
Restores habitats
Feeds wildlife
Grows edibles
Wonderwall is easy to install, self irrigating, and low maintenance
Transform any balcony, rooftop, courtyard vertical space into an oasis in an instant
Our mission
To transform grey into green in order for everyone to be able to breathe clean air and live happy, healthy lives.
Sustainability
Priority is given to our approach to ethical sourcing. Core parts made from 99% recycled and FSC materials.
We care
Smiles are our specialty. Contact us if you're displeased with your purchase. If you don't say, we can't help.
FREE shipping
FREE UK mainland only. International quotations available upon request. DHL 3-5-day tracked shipping service.